Transit To Vegan
This is your time to consult with me one on one about your daily food intake.
Here we will discuss your current diet and go over some of the causes and effects of those choices.
Next we will explore some of the foods listed in the E-Book and come up with a custom plan for you to implement immediately.
Are you Ready?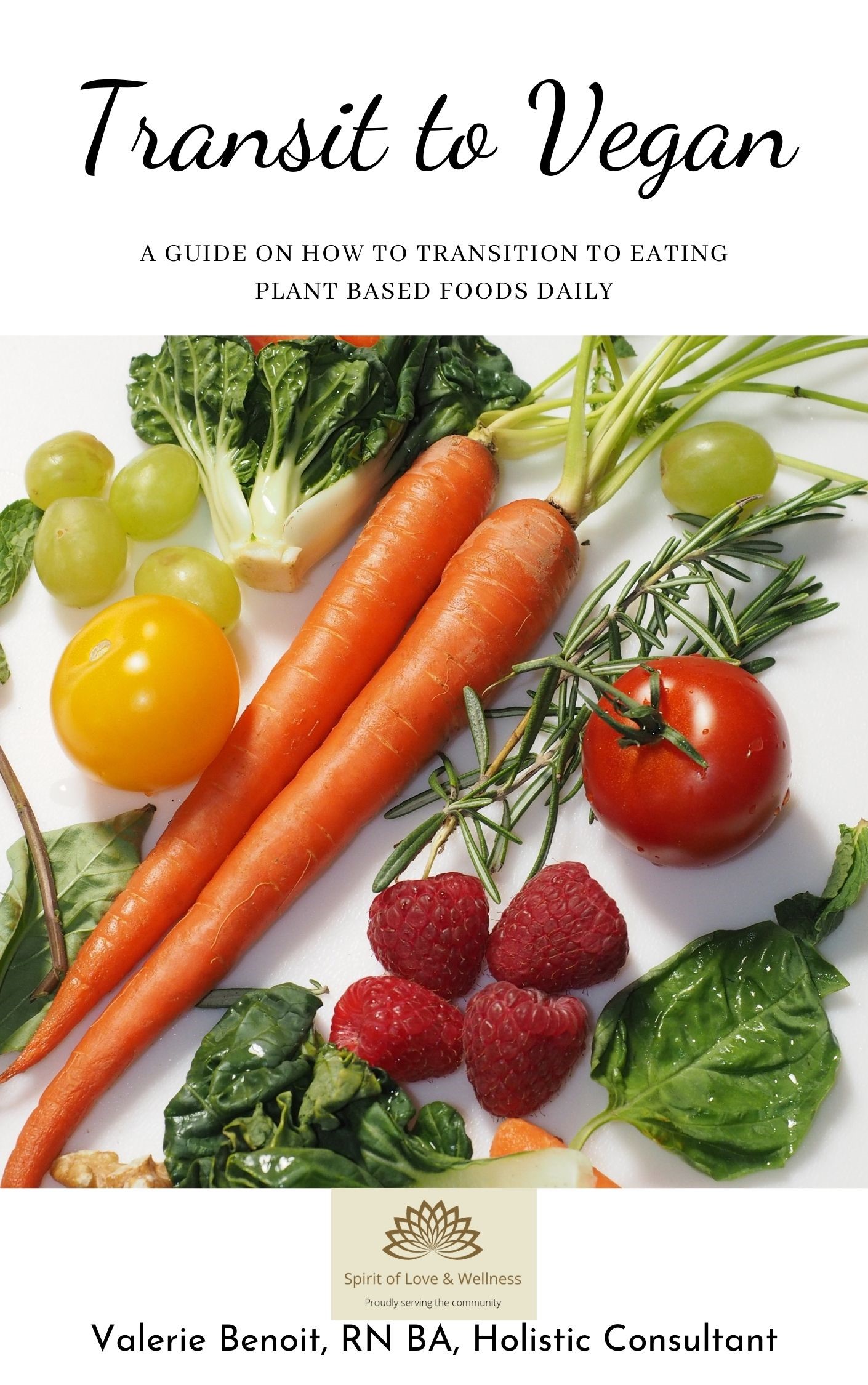 Included with your purchase of a coaching session!
Tools, Tips and BONUS recipes to help you jumpstart your journey of Wellness.
Your Coaching Session Includes:
1 on 1 personal consultation via zoom, phone, or in person.
Diet and nutritional analysis.
Identification and outline of dietary goals.
Herbal Cleansing recommendations.
Nutritional and dietary recommendations.
Customized plan for YOUR transition to a plant based lifestyle.
Are you Ready?
Frequently Asked Questions
Can I get a refund if I'm unhappy with my purchase?
We do not offer refunds for this service. We believe that you will get immeasurable value from our coaching. Even if you choose not to enroll in our Consulting service, we believe that you can use the tools in this book to change your life!
How do I schedule my appointment?
Upon purchasing coaching, you'll receive further instructions on how to book a time for your appointment.
Can I purchase coaching more than once?
Absolutely! If you find yourself in need of coaching more than once, simply purchase the coaching again.